COVID-19 Testing worldwide health and medical information
How to Get a COVID-19 Test
Low or no-cost COVID-19 tests are available to everyone in the U.S., including the uninsured, at health centers and select pharmacies nationwide. Additional testing sites may be available in your area. Contact your health care provider or your state or local public health department for more information. Testing is very important to help reduce the spread of COVID-19. You should always discuss your test results with your healthcare provider.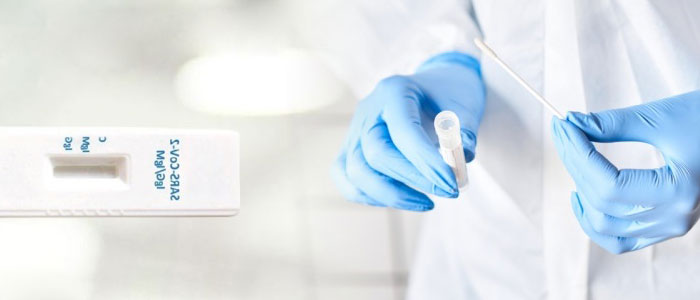 What is diagnostic data?
In general, diagnostic data refers to information collected and used in the investigation and diagnosis of a disease. For the COVID-19 pandemic, U.S. diagnostic data refers to information collected from laboratory and non-laboratory diagnostic testing for the purposes of clinical diagnosis and public health screening.
Reasons to Get Tested
If you have COVID-19 symptoms
At least 5 days after known or suspected close contact to COVID-19
For screening (schools, workplaces, congregate settings, etc.)
Before and after travel
When asked by a healthcare professional or public health official
Types of COVID-19 Tests
COVID-19 tests can detect either SARS-CoV-2, the virus that causes COVID-19, or antibodies that your body makes after getting COVID-19 or after getting vaccinated.
Tests for SARS-CoV-2 tell you if you have an infection at the time of the test. This type of test is called a "viral" test because it looks for viral infection. Antigen or Nucleic Acid Amplification Tests (NAATs) are viral tests.
Tests for antibodies may tell you if you have had a past infection with the virus that causes COVID-19. Your body creates antibodies after getting infected with SARS-CoV-2 or after getting vaccinated against COVID-19. These tests are called "antibody" or "serology" tests.
Viral Tests
A viral test tells you if you are infected with SARS-CoV-2, the virus that causes COVID-19, using samples that come from your nose or mouth. There are two types of viral tests: rapid tests and laboratory tests. COVID-19 testing is one of many risk-reduction measures, along with vaccination, masking, and physical distancing, that protect you and others by reducing the chances of spreading COVID-19. Rapid Point-of-Care tests, test performed or interpreted by someone other than the individual being tested, can be performed in minutes and can include antigen and some NAATs. Self-tests are rapid tests that can be taken at home or anywhere, are easy to use, and produce rapid results. Laboratory tests can take days to complete and include RT-PCR and other types of NAATs.
Antibody Tests
An antibody test (also known as a serology test) can detect antibodies to SARS-CoV-2 in your blood. Antibodies are proteins that your immune system makes to help fight infection and protect you from getting sick in the future. Antibody tests should not be used to diagnose a current infection, but they may indicate if you had a past infection. Antibody tests help learn about how human immune systems defend against the virus, as well as learn about population-level protection. If you get an antibody test after receiving a vaccine, you might test positive by some (but not all) antibody tests. This depends on which type of antibody the specific test detects.
Antibody testing is not currently recommended to determine:
If you have a current infection.
If you have immunity to SARS-CoV-2 following COVID-19 vaccination.
Whether you need to get a booster following COVID-19 vaccination.
Whether you need to quarantine after a known or suspected exposure to COVID-19.
Pharmacies
We provide you information about some pharmacies and retail companies to accelerate testing for more Americans in communities across the country. These companies are coordinating with state and local governments to:
Provide Americans with faster, less invasive and more convenient testing
Protect healthcare personnel by eliminating direct-contact with symptomatic individuals
Expand testing to communities across the United States, especially those that are under-tested and socially vulnerable
You can visit these companies websites to learn more about their efforts to provide timely and accessible COVID-19 testing or to schedule an appointment:
Also tests can be ordered online at COVIDtests.gov. To place an order, all you need is your name and residential address. No ID, credit card, or health insurance information is required. You may also share your email address to get updates on your order.
Is there a limit to how many tests I can order?
Yes, to promote broad access, the initial program will only allow 4 free at-home tests per residential address.
Can I have my tests delivered to a PO Box?
Yes. You may request tests to be sent to a PO Box, as long as it is registered as a residential PO Box.
Can Americans living outside of the U.S. request these free tests?
Tests are available for every residential address in the U.S., including Alaska, Hawaii, Puerto Rico, U.S. Territories, and overseas military and diplomatic addresses.
Can I choose what type or brand of test I get?
All tests distributed as part of this program are FDA-authorized at-home rapid antigen tests. You will not be able to choose the brand you order as part of this program.
When will I get my tests and how will they be delivered?
Tests will be delivered in the mail through the U.S. Postal Service and will typically ship within 7-12 days of ordering. All orders within the continental United States will be sent through First Class Package Service. Shipments to Alaska, Hawaii, U.S. Territories, and overseas military and diplomatic addresses will be sent through Priority Mail.
Health Centers
Health centers are an important component of the national response to the COVID-19 pandemic. Find a health center near you, for available COVID-19 screening and testing. Please call the health center for more information about availability of low or no-cost testing. Health centers provide COVID-19 testing services to individuals who meet criteria for COVID-19 testing, regardless of their ability to pay. Health centers will determine whether there is available reimbursement, funding, or compensation sources, and any related cost sharing restrictions for COVID-19 testing prior to billing patients. If there are any out-of-pocket costs—for example, in the case of no or only partial coverage by private insurance—health centers will provide sliding fee discounts for eligible patients based on income and family size.
Priority COVID-19 Testing
The list below is a high-level summary based on guidance on who should be tested for COVID-19. States and other entities may consider this information when making decisions about testing strategies.
High Priority Testing
Hospitalized patients with symptoms
Healthcare facility workers, workers in congregate living settings, and first responders with symptoms
Residents in long-term care facilities or other congregate living settings, including correctional and detention facilities and shelters, with symptoms
Priority Testing
Persons with symptoms of potential COVID-19 infection, including fever, cough, shortness of breath, chills, muscle pain, new loss of taste or smell, vomiting or diarrhea and/or sore throat
Persons without symptoms who come from racial and ethnic minority groups disproportionately affected by adverse COVID-19 outcomes-currently African Americans, Hispanics and Latinos, some American Indian tribes.
Persons without symptoms who are prioritized by health departments or clinicians, including but not limited to public health monitoring, sentinel surveillance, presence of underlying medical condition or disability, residency in a congregate housing setting such as a homeless shelter or long-term care facility, or screening of other asymptomatic individuals according to state and local plans.
Research
Buy CoviSelf first ICMR approved self-test kit for COVID-19